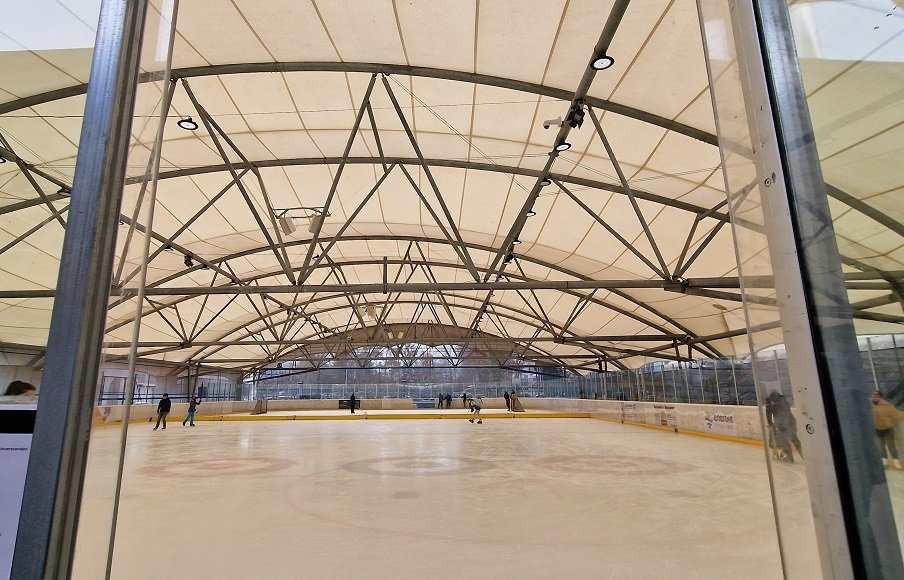 The Bodensee Arena is a modern multi-purpose indoor arena located in the town of Kreuzlingen, Switzerland, situated on the shore of Lake Constance (Bodensee in German). The arena was built in 2008 and has a seating capacity of 3,500 people
The Bodensee Arena is primarily used for ice hockey, and it is the home arena of the Swiss National League team HC Thurgau. In addition to ice hockey, the arena also hosts various other sporting events such as handball, basketball, and volleyball. The arena is also a popular venue for concerts, exhibitions, and trade shows.
Our venue for Bodensee Series 2023 includes:
2 Ice hockey size rinks: Measures 60 meters by 30 meters, with STILMAT flooring.

Seating: Capacity of 3,500 people, with two tiers of seating. The lower tier has individual seats, while the upper tier is a standing-room-only area.

Dressing rooms: 8 dressing rooms for teams, as well as officials' rooms.

Restaurant: Located within the arena.

2 Snack Bars outside and 1 Arena Bar.
The Bodensee Arena is easily accessible by public transport and by car, with ample parking available nearby. The arena is a popular destination for sports fans and visitors to Kreuzlingen and the Lake Constance region, offering a range of events throughout the year.
Address: Seestrasse 11B, 8280 Kreuzlingen
Phone: +41 71 677 15 30
Website : https://www.bodensee-arena.com/