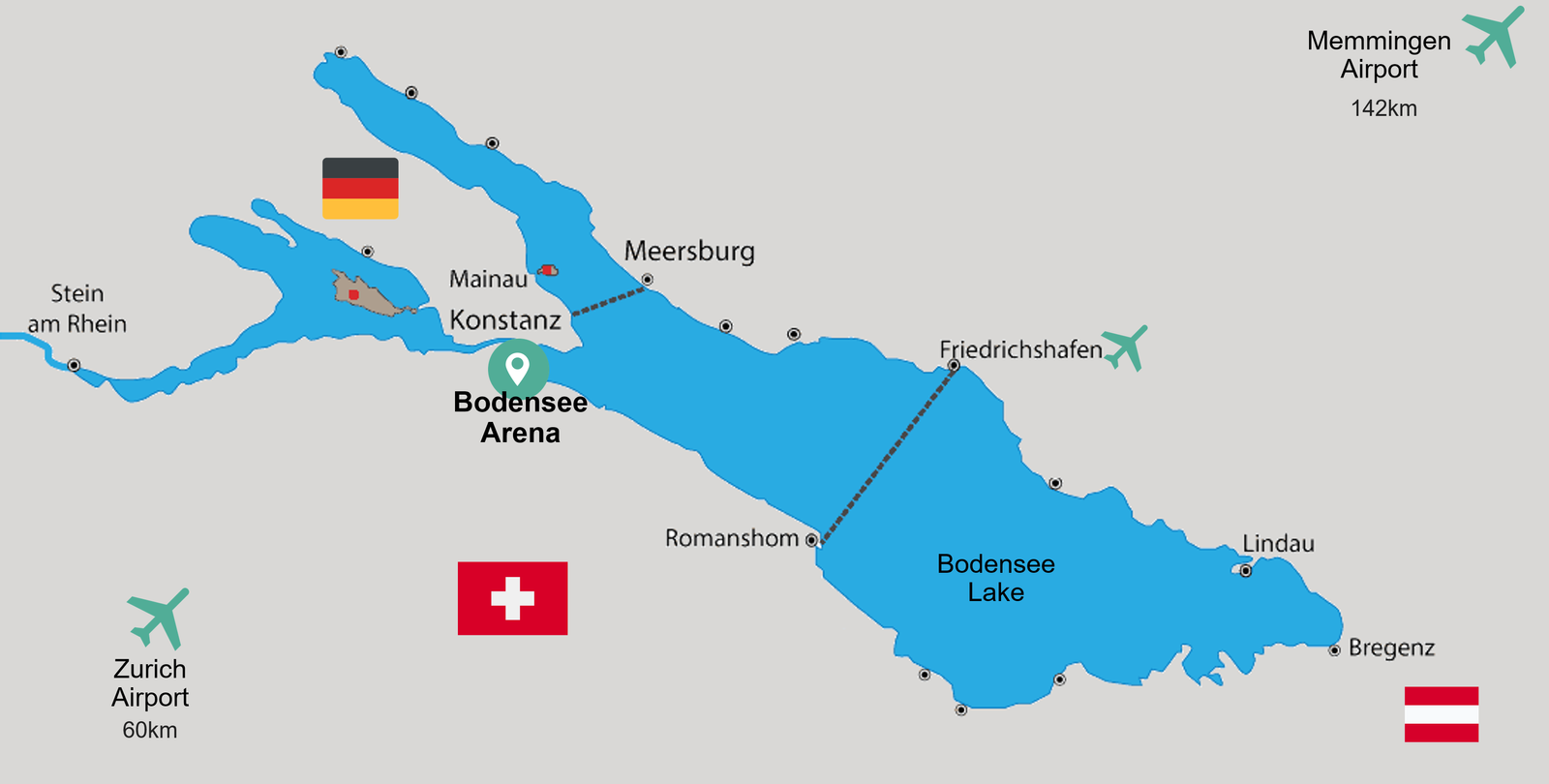 Zurich Airport – ZRH
Address: Zurich Airport, 8058 Kloten, Switzerland
Tel: +41 43 816 22 11
The closest international airport to Bodensee Arena is the Zurich Airport (ZRH), which is located approximately 60 kilometers (37 miles) to the west of the venue.
Zurich Airport is one of the largest and busiest airports in Switzerland, serving as a major hub for international air traffic. It offers direct flights to and from many major cities around the world.
MATRIX: Our logistics team have done a matrix of diferent depature location to zurich airport in order to help you planning your trip to Bodensee Series 2023 ,
Link to Matrix.
BODENSEE ARENA: To reach the Bodensee Arena from Zurich Airport, you can take a variety of transportation options, including rental cars, taxis, buses, or trains. There are regular trains and buses that run between Zurich and Kreuzlingen, with travel times typically ranging from 45 minutes to an hour, depending on the specific route and mode of transportation.